>
Home
>
Home and School
COBLE CITRUS FRUIT PROGRAM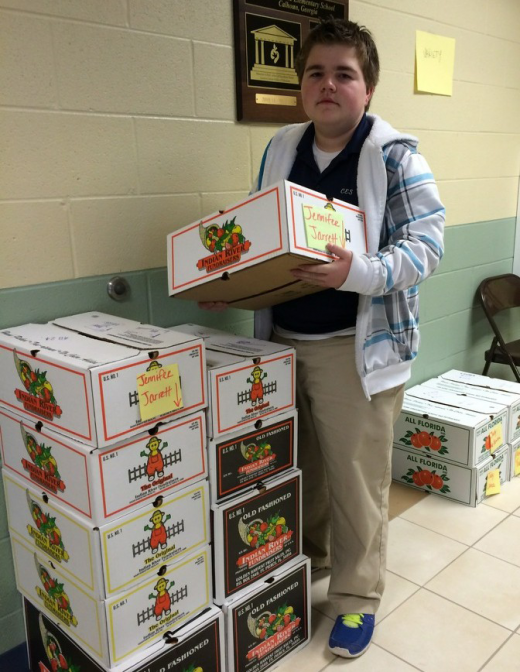 Coble Elementary School Home and School Association offers delicious citrus fruits from November - January. The fruit comes out of Florida from Golden Harvest. The citrus fruit program at Coble is in existence since 1994. Florida fruit growers tend to ship their best quality fruit to their fundraising organizations; therefore the fruit is better than can be obtained in local supermarkets. The citrus is picked and harvested quickly and is in your hands within 5 - 7 days of harvesting.

As you plan your holiday events and gift giving, consider fresh Florida fruit and help provide extras for Coble at the same time. Funds from our fruit program benefit the school in many ways.

Available for November: Florida Navels, Ruby Red Grapefruit, Tangerines and Variety packs (includes 10 Tangerines, 16 - 20 Navels and 6 Ruby Red Grapefruit).

Available for December: Same as November.

Available for January: Florida Navels, Ruby Red Grapefruit, Honeybells and Variety packs (includes 8 Honeybells, 16 - 20 Navels and 6 Ruby Red Grapefruit).

The order deadlines and pickup dates are posted and printed in the local newspaper and church bulletins. Fruit may be picked up from 8:00 a.m. - 5:30 p.m. in the Coble Elementary School lobby. To place an order, you may call the school at 706-629-1578 or the 24 hour fruit line at 706-629-2203. The fruit line is connected one week prior to the order deadline. For questions please contact Heather Stanley, Fruit Coordinator, at 706-847-2664.

Thank you for supporting Coble!